Breathing Disorders: Treatable through Breathing Ozone Therapy?
Dealing with breathing disorders can be challenging. However, there are alternative ways that patients can achieve relief. One method of treatment is ozone therapy, a process of using medical-grade ozone to decrease breathing-related symptoms. Balance Of Life Clinic specializes in alternative medicine to treat a variety of medical conditions. With the expertise and knowledge to inform patients, Balance Of Life Clinic talks about what breathing zone therapy is and what conditions it can treat.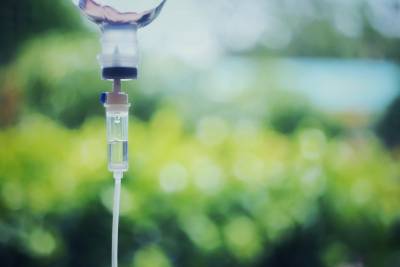 What is Ozone Therapy?
Ozone therapy can be administered by IV. Our providers deliver medical-grade ozone gas intravenously (IV). The ozone gas is dissolved into a sample of the patient's blood, which creates the mixture that is given through the IV device during the IV therapy.
Ozone is made of three oxygen atoms, making it great for boosting oxygen in the body. Because of the increased amount of oxygen in the body, this can help patients to fight certain diseases, especially breathing disorders. Not only can it work to improve the immune system and encourage healing, but it can also increase cell regeneration. In turn, patients can repair damaged lung cells, enhance blood circulation, and decrease oxidative stress.
Conditions It Can Treat
There are many breathing disorders and other conditions that IV ozone therapy can potentially treat, including:
Chronic obstructive pulmonary disease (COPD)
Chronic obstructive pulmonary disease (COPD) is a condition that damages lung tissues. In turn, this makes it hard for the body to produce an adequate amount of oxygen in the bloodstream. Ozone therapy can work to treat many types of COPD, including emphysema and bronchitis. Because ozone therapy is designed to increase the amount of oxygen in the blood, it can decrease stress on the lungs. In turn, this can make it easier for patients to breathe due to the influx of oxygen.
Asthma
Asthma is a medical issue that causes airways to become inflamed, making it hard for patients to breathe. Asthmatic episodes can occur for any number of reasons, and they can happen at any time. Ozone therapy can potentially decrease the number of asthmatic episodes if a patient's condition becomes severe. Medical-grade ozone can eliminate anaerobic organisms, which is what causes asthmatic episodes. In addition, ozone therapy increases oxygen levels in the body, which can make breathing more efficient for patients.
Pneumonia
Pneumonia is an infection of the respiratory system. It's caused by a variety of factors, including allergies, inhaling pollutants, or smoking. To gain relief from debilitating pneumonia symptoms, patients can benefit from ozone therapy. Ozone therapy can work to decrease fungi, viruses, and bacteria. In turn, this helps the body heal from many respiratory illnesses, such as pneumonia.
Immune Diseases
Immune diseases can provide patients with many uncomfortable symptoms. This makes it important for those diagnosed to have accessible, easy, and convenient treatment methods. Ozone therapy is designed to improve immune system performance. This ensures that the body has the necessary properties to fight against immune diseases. Not only can ozone therapy reduce inflammation in the body, but it can also eliminate toxins in the liver to improve function. The increased amount of oxygen from ozone therapy can also increase cellular regeneration, which helps the body heal damaged tissues.
Receive Treatment from Balance Of Life Clinic
When it comes to patient care, the healthcare workers at Balance Of Life Clinic pride themselves on putting our patients first. With the resources to provide patients with the best treatment methods available, we can treat a variety of disorders and diseases using alternative medicine therapies. Using a whole-body, integrative, and natural approach to patient treatment, we have grown to be a reliable resource in our community. Located in Medina, Ohio, we are here to provide ozone therapy near northeast Ohio and other areas. To learn more about breathing disorders and other conditions treated through breathing ozone therapy, contact us today.