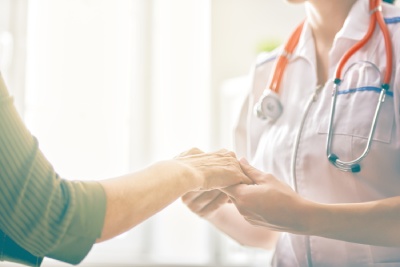 At Balance of Life Clinic, we treat you as a person, not a disease, and take a proactive stance to your health and well-being. We don't want to limit our patients by diagnosing specific diseases. Instead, we look at the body as a whole. Each section of your body and each part of your body is an integral piece of your entire being. Once your body is balanced on all levels, it operates the way it was intended to operate. Once balanced, the symptoms and ailments plaguing you remedy themselves. That's why we started our clinic and how our caring and our providers works to help you improve your quality of life.
How Do You Balance Yourself?
We look at the body in two main venues. The first venue is to detoxify your body. You've been exposed to many things during your time on earth, such as heavy metals, pesticides and other chemicals. Your body has come into infectious agents that contaminate the planet, such as yeast, fungus, parasites and viruses. All these toxins, as well as others, place a burden on your body and present obstacles your body must figuratively hurdle each day to function effectively. Once we remove these toxins, your body naturally operates more efficiently.
The second venue we address is replenishing your body with what it needs to function at its full potential of well-being. Our integrative medicine and alternative treatments might include bioidentical hormones, nutrients or other necessary supplements to help with this process. Each treatment plays a vital role in bringing your body back into the correct balance. Implementing lifestyle and dietary changes may lead to you being able to minimize these supplements, or you may eventually be able to eliminate them altogether.
Our Clinic Enhances Traditional Medicine
We want to emphasize that we neither want nor are we willing to replace your primary care or family physician. We're not anti-traditional medicine at all. We simply believe there's a better way, and that way is to get back to nature.
Traditional medicine usually takes a reactive stance to health care and typically, once a disease shows itself, treatment begins. At Balance of Life Clinic, we take a proactive and preventive stance. However, we do this cooperatively with traditional medicine, not in opposition.
We're not here to replace your regular doctor but to complement your current health care. Our complementary program is in addition to any treatment program your doctor may have started. Never stop or alter any prescribed treatment without the advice and/or permission of your primary care physician.
Advantages To Integrative Medicine
The primary goal of integrative medicine is achieving optimal health by gaining proper balance through healing that considers the whole person. Treatment involves fixing the cause of your condition, not just alleviating the symptoms. One of the biggest advantages of an integrative approach is the use of more natural, noninvasive forms of treatment that are usually free of side effects. Integrative treatments improve your overall health and help you understand the importance of a balanced body and lifestyle.
Schedule Your Appointment
We're here to help you become a healthier you. Contact us at 330-764-4242 or toll-free at 877-764-4242 for more information on our clinic or to schedule your initial appointment today.