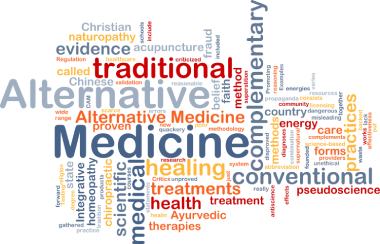 Balance of Life Clinic in Medina, Ohio, provides alternative treatments and integrative medicine services to patients from all over Ohio. We're conveniently located at 3985 Medina Road, Suite 250, just down the street from Medina Hospital. We're a fee-for-service facility, and payment is required at the time of service. Payment methods we currently accept include cash, checks, Visa, MasterCard, Discover, and American Express. We can provide an insurance form for any billable services to you, if you would like to submit it to your insurance company. However, we don't accept any insurance, and we have opted out of Medicare, so Medicare cannot be billed.
What We Offer
We strive to provide our patients with safe, innovative therapies to solve difficult issues. We're constantly searching for the best ways to enhance normal function so your body operates at its optimal level and you feel your best.
Traditional medicine limits itself to drugs and surgery and performs lots of very expensive tests that aren't nearly as accurate as they would like you to believe. Insurance plans, Medicaid and Medicare require that you only get "pre-authorized" treatments "proven" with expensive double-blind studies designed for an entirely different purpose. Yet, we rank near the bottom of first world countries in life expectancy.
Because we're a cash-based practice, we're free to offer you the best medical care available. Sometimes we find the traditional route is the best one. More often than not, we offer alternative choices we feel might work better for you that don't result in side effects and complications.
Why We've Opted Out
Complementary and Alternative Medicine (CAM) is usually much less expensive than conventional medicine. While conventional medicine is much more likely to be covered by third-party insurance, this doesn't do you any good if it doesn't work for you.
The problem is that Medicare charges doctors with "fraud" if they provide "unproven" therapies as defined by the government. Insurance companies have been known to report doctors to medical boards if they don't agree with the therapies chosen by the patient and doctor together. Do you want an insurance employee dictating your plan of treatment?
We have opted out of this system, so we're free to provide you with cost-effective care. We don't suggest tests we feel are unnecessary or unlikely to be helpful. We simply charge what's needed for us to stay in business. You're paying for services both you and your doctor anticipate will be worth a great deal to you. We appreciate your trust in us, and we especially thank you for the friends and relatives you refer to us.
Schedule Integrative Medicine Services
Our main office is open Mondays from 8 a.m. to 5 p.m., Tuesdays from 10 a.m. to 7 p.m. and Thursdays from 8 a.m. to 4 p.m. to better serve your complementary and alternative medicine needs.Prior to your first appointment, please print, fill out and bring with you the appropriate patient forms and arrive a few minutes early to allow us to prepare your file. Contact us at 330-764-4242 or toll-free at 877-764-4242 for any insurance or payment questions or to schedule an appointment for integrative medicine services today.