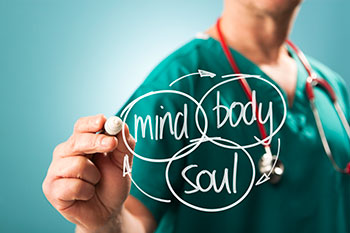 At Balance of Life Clinic, we believe in a whole-body approach to healing through alternative medicine. We would like to sincerely thank you for your interest in our clinic and welcome you as one of our valued patients.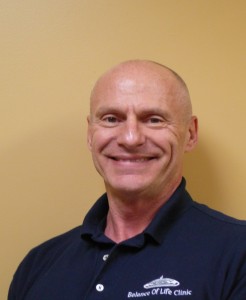 Clifford Sonnie, MD, MPH
Dr. Clifford Sonnie is a board-certified medical physician, the Medical Director of the Balance of Life Clinic and a integrative medicine practitioner. Dr. Sonnie chooses to look at medicine from a different point of view. He doesn't take the traditional stance; instead, he chooses to take a preventive stance. He looks at the body as a whole and therefore doesn't limit his patients by diagnosing specific diseases.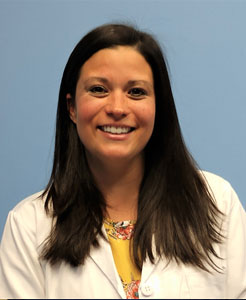 Holly Zamiska MSN, APRN, FNP-C
Holly is a certified Nurse Practitioner by the American Academy of Nurse Practitioners National Certification board. She is a graduate of Chamberlain College of Nursing with her Master of Science in Nursing. Her undergraduate was completed at Ohio University where she earned a Bachelors of Science in Nursing. She has worked as a registered nurse for eleven years in Emergency Services and on a rapid response team.
Holly is passionate about Preventative Medicine, and providing the best natural health care to all of her patients. She is looking forward to meeting all of you.
Integrative Medicine Complements Traditional Medicine
Traditional medicine usually takes a reactive stance to health care and begins treatment once a disease appears. We take a proactive and preventive stance by treating the underlying issues that stand in the way of your overall health and well-being. However, we don't want to take the place of your primary care or family physician. Our goal is to provide you with a complementary program in addition to any traditional treatment program your doctor has started you on. Never stop or delay your doctor's recommended treatment with out his advice or express permission.
We Strive For Timely Care
Our staff encourages you to be prompt and prepared for your appointment. You're the only one scheduled for your time slot, and we strive to provide timely care for each of our patients. We do not like to keep you or others waiting. If you're more than 10 minutes late or your paperwork isn't completed upon arrival, we will, unfortunately, have to reschedule you for another appointment on a different day.
We Look Forward To Your Visit
Balance of Life Clinic opened its doors in 2004 and has worked hard to ensure every patient enjoys better overall health and well-being. We offer individualized treatment plans to get to the root cause of your health issues so we can fix it and prevent it from recurring. Please contact us at 330-764-4242330-764-4242 or toll-free at 877-764-4242877-764-4242 with any questions you might have or to schedule your appointment today.