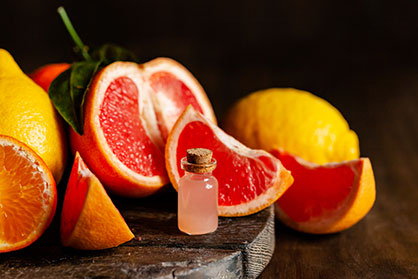 Vitamin C is an essential nutrient that boosts your immune system and helps your body defend itself against harmful illnesses and diseases. Intravenously administered vitamin C therapy allows your body to absorb this vital nutrient better. At Balance of Life Clinic, in Medina, Ohio, we believe in a whole-body approach to healing through non-traditional, complementary medicine. Our caring, board-certified doctor believes in alternative medicine benefits and taking an integrative approach through a variety of treatments, including our IV therapy services.
What Is Vitamin C?
Vitamins are substances your body needs to maintain health. When found naturally in food, vitamin C is called ascorbic acid. Vitamin C is a water-soluble nutrient essential for the growth and repair of all your body's tissues. Because your body can't manufacture vitamin C itself or store it once it's consumed, you need to take plenty of vitamin C daily.
Dangers Of Vitamin C Deficiency
Lack of adequate amounts of vitamin C in your diet can lead to vitamin C deficiency. Symptoms of vitamin C deficiency may include:
Fatigue and weakness
Muscle and joint pain
Bruising easily
Irritability and depression
Dry skin and splitting hair
Swelling, discolored, and bleeding gums
Tooth loss
Poor wound healing
Difficulty fighting infections
Weight loss
Left undiagnosed and untreated, vitamin C deficiency can lead to more severe symptoms, such as shortness of breath, fever, convulsions, and nerve problems. Although it's rare in developed countries, a persistent lack of vitamin C may lead to scurvy. Without treatment, scurvy is a serious disorder that may cause hair loss, gum disease, skin problems, and internal bleeding.
How IV Vitamin C Therapy Works
IV therapy is an infusion delivered directly to the bloodstream. Many vitamins, minerals, amino acids, and other nutrients you take orally aren't absorbed well because they break down in your stomach's enzymes. When you consume vitamin C, whether in foods or supplements, your body absorbs less than 20%. Your lifestyle, stress level, and medications you take can also affect how quickly your body absorbs vitamin C.
When you schedule intravenous vitamin C therapy at the Balance of Life Clinic, your body benefits from 100% absorption and immediate use. That's because IV therapy enables it to skip your digestive tract and head straight to your bloodstream, where it flows to all parts of your body. Our high doses of IV vitamin C therapy infusions include other antioxidants that work interactively to increase vitamin C's effectiveness.
Benefits Of Vitamin C Therapy
Vitamin C is well known for its ability to boost your immune system, but it benefits more parts of your body than you may realize. Some of the many benefits of vitamin C include:
Boosting your energy level and mood
Reducing seasonal allergies symptoms
Improving your body's ability to heal
Helping your body absorb iron
Assisting with collagen formation
Acting as an antioxidant to protect against toxins
Boosting your body's ability to fight inflammation
Decreasing joint and muscle pain
Vitamin C also shows to help:
Reduce blood pressure
Reduce uric acid to help protect against gout
Protect memory functions in aging adults
Prevent cataracts and age-related macular degeneration
Protect skin against wrinkling and other signs of aging
Reduce mental and physical symptoms of stress
Improve digestive issues
We Promote The Natural Path
We offer numerous IV therapy services that help replenish your vitamins, minerals, fluids, and nutrients to achieve optimal balance and wellness. Our individualized treatment plans should always complement, not replace, your existing health care and help you lead a healthier, more productive life. Contact us at 330-764-4242 or toll-free at 877-764-4242 to discuss the many benefits of IV vitamin C therapy or schedule an appointment today.