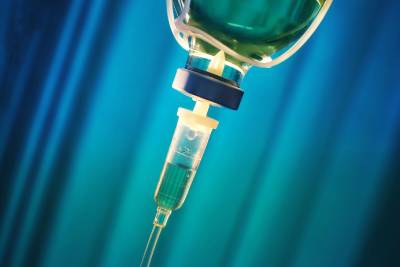 Hydrochloric acid, or HCI, acts as an immune stimulant that increases white cell count and red cell oxygenation. Ramping up white blood cells helps your body fight off acute or chronic infections. At Balance of Life Clinic, in Medina, Ohio, we believe in a whole-body approach to healing through nontraditional, complementary medicine using an integrative approach. We strive to balance the body through various natural therapies, including hydrochloric acid therapy.
What is Hydrochloric Acid?
Your stomach naturally produces hydrochloric acid to aid in digestion. HCI is secreted by your stomach so your body can use it to breakdown and absorb food and nutrients more effectively and efficiently. This helps your body properly digest proteins, carbohydrates, and fats, and aid your body by increasing the absorption of many necessary vitamins and minerals.
HCI also effectively kills pathogenic microorganisms or harmful bacteria that enter the body through food and might otherwise cause infections in your gastrointestinal tract. It's also an important part of regulating the emptying of the digested contents of your stomach.
Dangers Of Hydrochloric Acid Depletion
Low stomach acid, called hypochlorhydria, occurs when your body doesn't produce enough hydrochloric acid. There are several common causes for low stomach acid, including age, stress, long-term use of antacids or other heartburn or acid reflux medications, bacterial infections, stomach surgery, overuse of antibiotics, and zinc deficiency.
When hydrochloric acid is deficient in your gastric fluid, it negatively impacts your metabolism. Because food isn't being completely digested properly, your body isn't benefiting from the vitamins and minerals found naturally in your food supply. Painful Indigestion and other septic processes of the tissues may appear, leading to all kinds of digestive issues and degenerative diseases. HI deficiency also impacts the activity of the gallbladder and pancreas, which can cause diabetes and gallstones.
Feeling overly full or bloated after eating a regular meal is one potential symptom of low stomach acid. Other symptoms include indigestion, flatulence, heartburn, diarrhea, vitamin and mineral deficiencies, anemia, brittle fingernails, and fatigue.
Because low stomach acid causes a decrease in digestion, food can also begin to ferment, causing acid reflux. It may allow undigested pathogens to enter the small and large intestines, disrupting the balance of good bacteria in your gut. This could lead to numerous digestive diseases and other medical issues, including:
Gastroesophageal reflux disease (GERD)
Leaky gut syndrome
Celiac disease
Gallstones
Food allergies
Anemia
Autoimmune disorders
Grave's disease
Rheumatoid arthritis
Asthma
Chronic inflammation
Skin problems, including acne, eczema, and psoriasis
How Hydrochloric Acid Therapy Works
Hydrochloric acid therapy is one of our intravenous (IV) treatments and is intended to treat infectious issues. IV therapy is an infusion delivered directly to the bloodstream. Hydrochloric acid is buffered and diluted and administered through a central vein with the effects of the therapy closely monitored.
IV hydrochloric acid therapy has been used for over 75 years in Western medicine, but its use declined with the introduction of antibiotics. With the rise of antibiotic-resistant bacteria, hydrochloric acid therapy has once again become a powerful treatment option with documented results.
Benefits Of Hydrochloric Acid Therapy
Hydrochloric acid is necessary for complete, healthy digestion. Hydrochloric acid therapy increases stomach acid, which improves digestion. Improved digestion can relieve heartburn, indigestion, and acid reflux, and benefit stomach acid-related conditions, like GERD. It's also an inexpensive treatment that strengthens key components of your immune system, and it offers a powerful way to fight back against invasive microorganisms, namely infection-causing bacteria, that want to wreak havoc on your body.
IV hydrochloric acid therapy has been proven as a safe, effective way of preventing the damaging consequences of severe metabolic alkalosis, a condition in which too much acid accumulates in your body. It's also been used successfully to aid cancer recovery. Other conditions treated with hydrochloric acid therapy include:
Acute acid reflux
Digestive diseases
Hypochlorhydria
Fibromyalgia
Cytomegalovirus
Epstein-Barr Virus
Lyme disease
Chronic infections
Schedule Hydrochloric Acid Therapy
Balance of Life Clinic offers a wide array of alternative treatments to help you lead a healthier, more productive life, including our IV hydrochloric acid therapy. We create individualized treatment plans meant to complement, not replace, existing health care provided by your primary care doctor.
Our integrative therapies promote optimal wellness by treating the whole body. Contact us at 330-764-4242 or toll-free at 877-764-4242 for more information about our hydrochloric acid therapy or to schedule an appointment today.