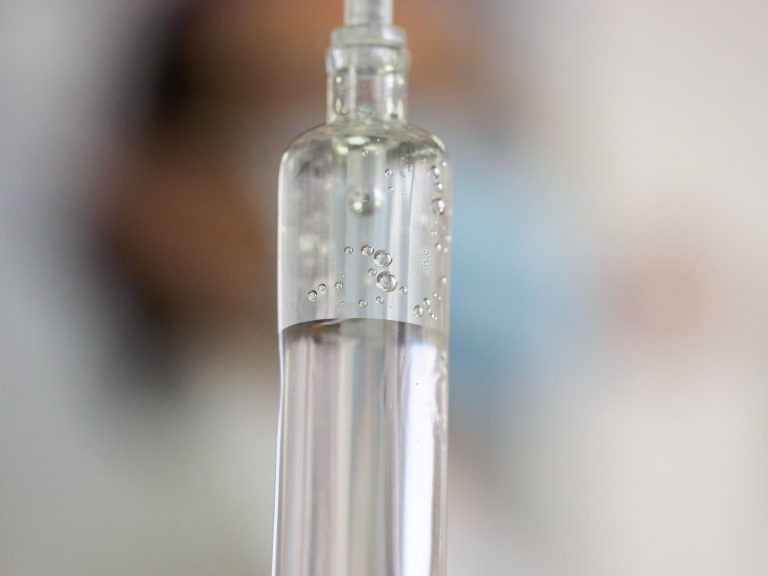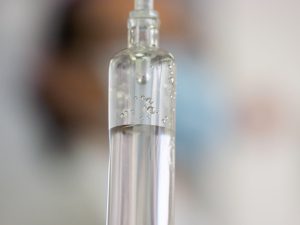 Antibiotics are known to kill both good and bad bacteria in the intestinal tract. At Balance of Life Clinic, we offer an alternative to traditional medicine that helps treat common issues without any of the negative side effects of other treatment methods. It's called hydrogen peroxide intravenous (IV) therapy, and it's available to residents throughout Medina County. To learn more about this type of treatment and if it's right for you, contact us today.
How It Works
During a hydrogen peroxide IV infusion, hydrogen peroxide (H202) will enter the circulatory system directly through a vein. Because the human body constantly produces hydrogen peroxide – a clear, odorless liquid – as a byproduct of cellular metabolism, this IV therapy has the ability to naturally prevent and treat colds, sinus infections, pulmonary issues and more.
When introduced into the bloodstream, hydrogen peroxide turns biological waste products and toxins into static substances. Because of this inertness, the kidneys and liver can do their part to remove the harmful substances from the body. While treatment times vary depending on the amount of hydrogen peroxide used, this type of IV therapy usually takes about 90 minutes.
Benefits of Hydrogen Peroxide IV Therapy
Coinciding with our integrative approach to treatment, hydrogen peroxide IV therapy aims to treat the whole body. Some benefits of this type of therapy are as follows:
Boosts your immune system
Increases oxygen in tissues
Prevents viral, bacterial, fungal and parasitic infections
Removes biological waste and toxins
Breaks down plaque deposits
Dissolves mucus to clear the lungs
Restore Your Health
Prevent and treat pulmonary issues, as well as infectious diseases, with hydrogen IV therapy – available at the Balance of Life Clinic. To see if hydrogen peroxide IV therapy, intravenous vitamin therapy or any of our other natural treatments are right for you, call Balance of Life Clinic at 330-764-4242. Our main office is conveniently located at 3985 Medina Rd, Ste 250 in Medina, Ohio.