How Hydrogen Peroxide IV Therapy Works With Your Body's Natural Systems
When you think of hydrogen peroxide, you likely picture a liquid used to disinfect cuts, scrapes, and burns. However, hydrogen peroxide (H2O2) is produced by the body and can be administered intravenously to boost your immune system and treat bacterial and viral infections. At Balance of Life Clinic, we offer several types of IV therapy that can enhance your health and overall wellness. Our integrative medicine providers in Medina, OH are dedicated to helping patients understand how these therapies work and the benefits they provide.
What Is Hydrogen Peroxide IV Therapy?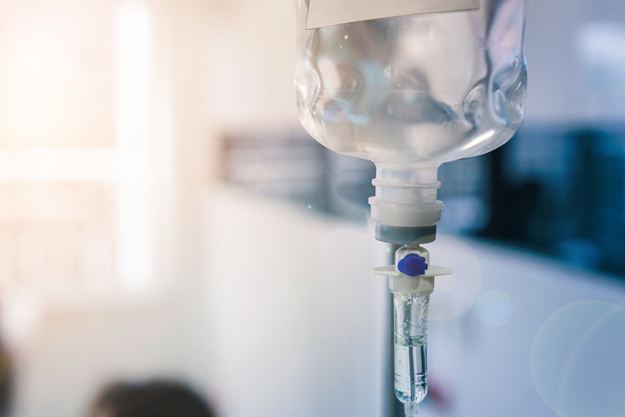 Hydrogen peroxide IV therapy is administered directly into the bloodstream through the veins, and can treat many of the same conditions that antibiotics can but without the harmful side effects that may occur when taking these medications. It is used to boost the immune system so your body can more effectively destroy viruses and bacteria.
Hydrogen Peroxide Is Naturally Produced by The Body
Hydrogen peroxide is a colorless and odorless liquid, comprised of two hydrogen atoms and two oxygen atoms. Hydrogen peroxide is constantly being produced naturally as part of the body's metabolic system. In certain white blood cells, there are small, membrane-enclosed organelles called peroxisomes, which produce hydrogen peroxide. These white cells then overtake microorganisms that cause disease and mix them with these peroxisomes.
As the hydrogen peroxide is metabolized and broken down into water and oxygen, it provides oxygen throughout the body. Singlet oxygen is antimicrobial, and also acts as an oxidizing agent, which aids in neutralizing toxins in the body and enables the kidneys and liver to efficiently remove them from the body.
How IV Therapy Works With The Body
Like other integrative therapies, H2O2 IV therapy is designed to treat the whole body. When administered directly into the bloodstream, hydrogen peroxide enables a higher concentration of oxygen to be delivered to tissues, organs, and cells. The hemoglobin found in red blood cells enables oxygen to travel throughout the body without reacting to anything along the way, so tissues, organs, and cells get all the bioavailable oxygen.
Benefits Of Hydrogen Peroxide IV Therapy
When administered by trained professionals as part of an integrative, complementary care plan, H2O2 IV therapy can:
Boost your immune system. A stronger immune system helps ward off illness and may make you less likely to get sick with flu, colds, sinus infections, and other diseases.
Increase oxygen in tissues. When more oxygen is delivered to tissues, it can increase energy levels and overall feelings of well-being.
Fight and prevent infections.Hydrogen peroxide IV therapy can be effective in battling and preventing viral, bacterial, fungal, and parasitic infections.
Eliminate biological waste and toxins. Helping the body remove toxins faster and more efficiently can allow your body to function at its best and keep you feeling great.
Break down plaque deposits. Plaque buildup in the arteries can cause issues with your heart and cardiovascular system. Removing plaque can help you avoid these problems.
Dissolve mucus to clear the lungs. Mucus from allergies or illness can make it hard to breathe. Thinning and dissolving mucus can help ease symptoms of other lung conditions as well.
Some patients who undergo hydrogen peroxide IV therapy have also found relief from symptoms of chronic fatigue, Lyme disease, mononucleosis, herpes, fungal infections, migraines, and side effects of cancer treatment. Hydrogen peroxide IV therapy should always be administered by integrative medicine providers. Before starting any new treatment, talk to your doctor about whether it's right for you.
Contact Us To Learn More About Bio-Identical Hormone Replacement Therapy
At Balance of Life Clinic, we believe integrative medicine can help you lead a healthier, more productive life. If you're ready to take a more proactive and preventive approach to your health and well-being, we can help. To learn more about hydrogen peroxide IV therapy and other services we offer, contact us at 330-764-4242 or toll-free at 877-764-4242 to schedule an appointment. We serve patients in Medina and throughout northeast Ohio.